Q.1 Am I a Philanthropist?
Probably not, but…
Q.2 Have I done anything philanthropic?
I think so. In 2011 I set aside a sum of €4,500 to establish the O'Sullivan Family Fund at The Community Foundation for Ireland.
Q.3 What do you mean by a fund?
The money is invested and my family make a grant or donation from the interest earned. The fund has increased in value to €7,500. Regardless of my personal circumstances the fund will be there and we can make donations every year.
Q.4 Isn't philanthropy supposed to be strategic? Is any of the giving strategic?
Philanthropy should be strategic. Our family fund simply isn't a big enough fund to be strategic with our giving. But, we have made some targeted grants as well as general donations. Some examples include:
A donation to An Taisce specifically for a reprint of a legacy brochure some years back. In 2019 An Taisce received a bequest of €70k and in 2020 one of €40k. Was there a link with our grant? Maybe… if there was, fab.
Support in 2020 for an inner-city Dublin school to bring some trees to the largely tarmac surrounds. We got this email from the Principal recently "As you know, we have a large, open playground space, full of tarmac and we are surrounded by buildings, roads, traffic and very little 'green'. We wanted to delineate the play spaces with some trees or plants, rather than fencing or cones. With your funding, we were able to purchase big recycled plastic, hard-wearing tubs to separate two main areas. We are still researching about the trees but have started out with some bedding plants and the children absolutely love them. There have been lots of opportunities to spot insects and butterflies, with all games abandoned for everyone to come and look!"
The fund has also helped get our kids involved in picking a charity. Amounts given are typically in the €300-€400 range. Most have had an environment focus but the kids wanted to support a homeless initiative so we supported Focus Ireland also a couple of years back.
Q.5 Do you have any long-term plans for the fund?
I'm hoping to add to the capital at some stage and have also pledged a percentage of my 'vast wealth' to the fund in my will. As of now I have allocated 10% for charitable purposes.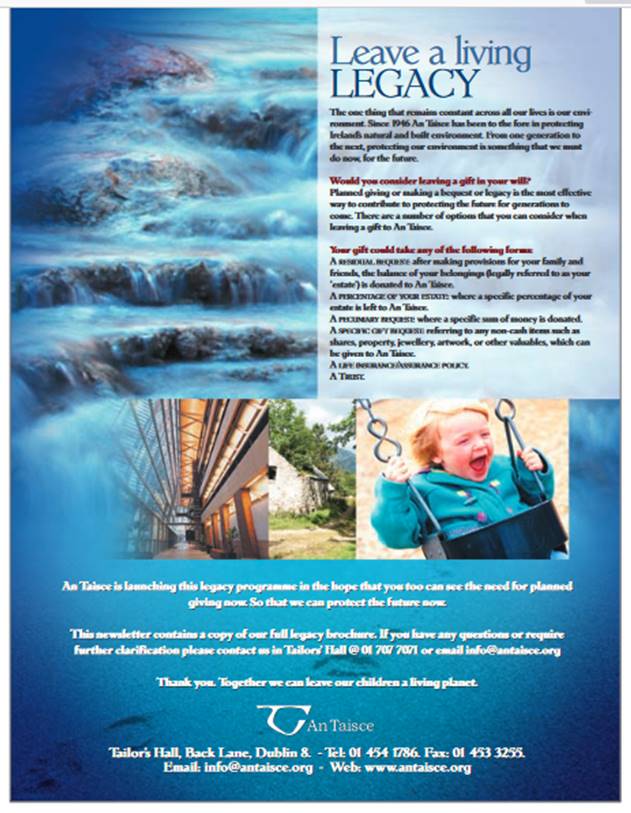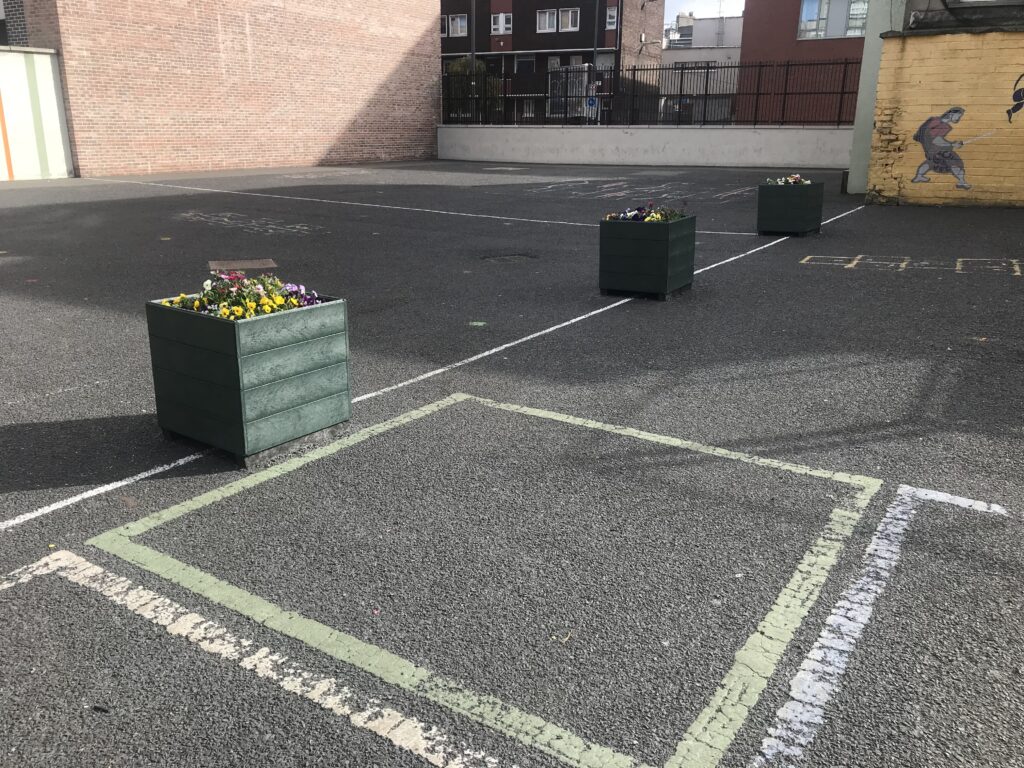 Q.6 Any other thoughts?
It's good fun and simple to start. I highly recommend setting up a family fund.
I am a philanthropy adviser, if you want to give well, please contact me. Tel: 087 997 4977.
Note: The fund is a Donor Advised Fund. It is normally recommended to have a fund of €25k and up so as to be able to make larger grants with such a fund.